seems to be my life pattern these days, doesnt it?! haha!
this past sunday i ran another half marathon...the inaugural central park 1/2. while 127th place overall (127 out of 1500+) and a time of 1:44 (7:57/mile) does make me proud, this one felt
H

A

R

D
one of my favorite things (and i guess least favorite if im really being honest) of being a runner is that you never really know what kind of run youre going to have on any given day.
take any two days in a row that you run: you could eat literally the same things, sleep the same amount and at the same hours, have exactly the same weather, wear the exact same outfit and listen to the exact same playlist and your two runs will be different. take the next two images for example....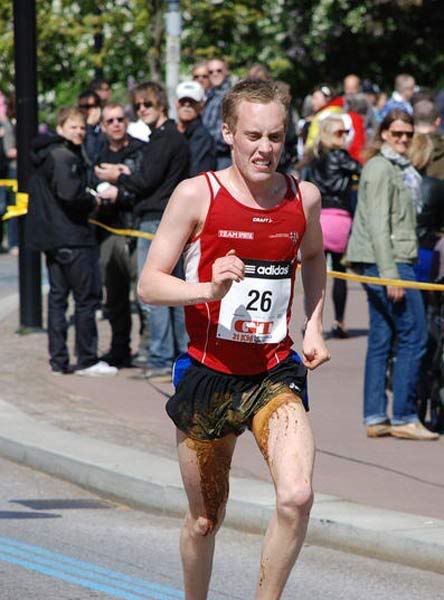 both of these guys set out with the same goals; run hard and finish strong! along the way they experienced varying degrees of success. ill be honest, that first image haunted me as i was training for my first marathon and something i kept in the back of my head is i ran my first 26.2
running takes mental toughness. while its obviously a physical sport, its the mental aspect of it that separates competitive runners with casual runners.
i have officially registered for my next half. i will be running the allstate half on march 23, 2013 in flushing meadows (anyone else sick of running in central park!??! #spoilednycrunnerproblems).
im on par to do a half every month